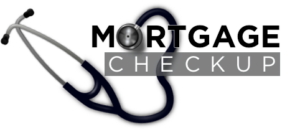 Do you want more freedom in your life?
Imagine a morning without the annoying buzz of the alarm clock startling you awake. You get out of bed when you're ready rather than when someone tells you it's time to get up. Maybe you hop on your favorite social media platform and a beautiful scene of palm trees, ocean waves and clear-blue water catches your eye. You're inspired to take that dream vacation you've been thinking about for years. Without hesitation you book your airfare and a luxury hotel knowing this will have no impact on your finances because...you've achieved financial freedom.
Ultimate freedom in my opinion is doing...
Throughout 20+ years in the mortgage business I have seen thousands of different personal finance positions - good, bad, ugly...but also some who have achieved this level of financial freedom. During my own financial journey I modeled those that had achieved financial freedom. I read books, I watched YouTube videos, I hired mentors, I talked with financial advisors. Using this knowledge my wife and I went from...
Over $1,000,000 in debt to over $1,000,000 in net worth in just 10 years
...and along the way we learned what to do (and what not do to). I am not going to suggest that our way is the only way to achieve a level of financial freedom but I am saying this worked for us and it may work for you too!
You might be wondering, "what on Earth does this have to do with me and my mortgage!?"
We helped you obtain one of the largest debts you have - your mortgage. My goal is to help you manage that mortgage in a way that helps you achieve financial freedom as quickly as possible. You might be thinking that my motives are to help you with another mortgage. While I would love to help you with your next mortgage, my motive is to help you identify the best path for you. In some cases that is through a mortgage, but in most cases there is no financial incentive for me whatsoever. Why do I do these Mortgage Checkups and ask you questions that may feel a bit intrusive?
Because I love this stuff! I love the challenge, the puzzle, the game of helping my homeowner clients achieve financial freedom using their home & their mortgage as a tool to do it faster.
(and I want to earn your future business and referrals using my strengths that I believe can benefit you)
Are you at all interested in reaching financial freedom? If so, I want to be one of your advisors. I'd like to provide one potential path. To help you do it faster rather than spending a huge amount of time, like I did. You have the shortcut - me. There is no obligation to follow my advice. I will even offer a 100% refund on any advice I give (because I don't charge for this advice).
My goal is to simply be a valuable Mortgage Advisor using my own personal experience to give you any ideas and strategies due to my unique position as the one that helped you with your mortgage.
Sometimes it is just a minor tweak or change that can have a huge impact. I'd like to help you uncover those opportunities.
Can you complete this short form for me so I can maximize every opportunity available to you?